Photographer and videographer
Creative in many ways but focussed around the camera. With always the goal in mind
I am Alesander Tamar Aydin 
Working to create the best image as possible, it being a small creative project or a big corporate job in a team.
My goal is to communicate the perfect story to the dedicated audience. Thus in every project i work on i identify the story and audience first, and after that how i am going to tell it.
I started videography in 2016 and photography followed soon after. Since then I have been developing the two crafts on an almost daily basis. Right now I am finishing my study (in industrial design on the TU/e)
pictures exported each year
minutes of video exported each year
Zoom H6 + Sennheiser MKE 600
Zoom H6 + Sennheiser MKE 600
I love to collaborate and make awesome content. Let's talk!
Recent tracks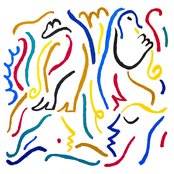 hot house
Berlioz
6 hours